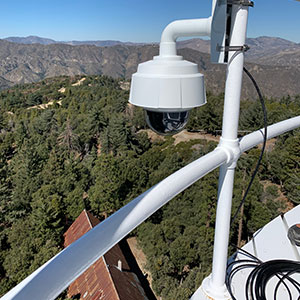 January 31, 2019
2018 HPWREN Accomplishments
2018 was a busy year for HPWREN. This article highlights significant activities undertaken in 2018 and some predictions for 2019 activities.
I. Awards and grants
- CENIC Innovation award given to HPWREN, March 20, 2018
HPWREN and its partners WIFIRE and AlertTahoe jointly shared CENIC's 2018 Innovations Award under the rubric "Technology Projects to Combat California Wildfires". In recognition of work to bring advanced IT and telecommunications to the fight to contain California wildfires, the WIFIRE, HPWREN, and AlertTahoe projects were selected as joint recipients of the CENIC 2018 Innovations in Networking Award for Experimental Applications.