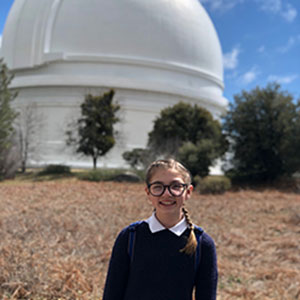 April 17, 2019
HPWREN Reflections by a Future Scientist
The following article was written by 12 year old Rachel Donahue, a 6th grade student at Double Peak K-8 school in San Elijo, and granddaughter of HPWREN staff member Greg Hidley. A separate article with the meeting presentations should be available soon.
On April 4, 2019, my grandpa invited me to his HPWREN users meeting. HPWREN is a microwave linked camera system that sends and collects data to many organizations. As a young viewer, I was most interested in how HPWREN helped Caltech Palomar Observatory and the California Wolf Center.
I was most interested in the Palomar Observatory because I would like to be an astronomer when I grow up. I learned how the cameras on Mt. Palomar can send and collect data to the California Institute of Technology.