July 27, 2007
Pala Native Americans Take a Virtual Trip to Santa Margarita Ecological Reserve via HPWREN LIVE and TDVNet
Pala Native American's youngest community members recently took their second science adventure via the HPWREN LIVE pilot project. That is, students from Pala Native American Reservation's Learning Center participated in a Live Interactive Virtual Exploration (LIVE) activity with a biologist at the Santa Margarita Ecological Reserve. While the Pala students and their parents enjoyed the LIVE event, several lessons were learned by participating staff.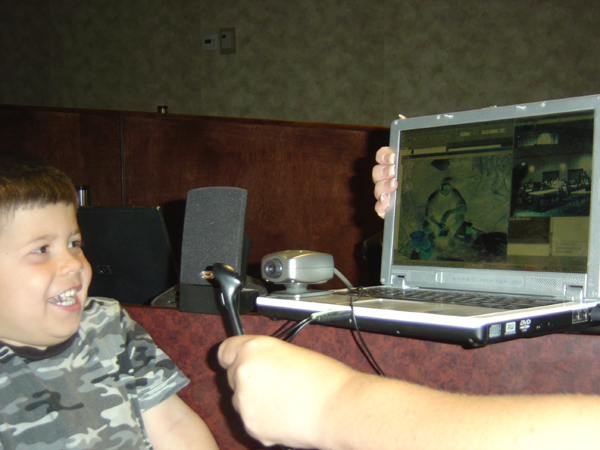 "How many fish are in that river?" asked a Pala Little Feathers student participating in the July 10 activity between his reservation and the Santa Margarita Ecological Reserve, which is managed by the San Diego State University Field Stations Program.
---
"Due to unforeseen complications at the Tribal Hall (where we were holding the activity on the Pala end), we weren't able to connect to the high-speed TDVNet (about 2 Mbps) and instead had to use the Hall's T1 line," explains Michael Peralta, network administrator for the Southern California Tribal Chairmen's Association Tribal Digital Village Network (TDVNet). "So, we ended up with less than a half Mbps and to do quality video, we really need more than that."
The students didn't seem to mind the lag time on the video. "I liked learning about the river out there," said one student. "I liked talking to the guy in the river," said her friend. "And, the crawfish was cool!" exclaimed another child.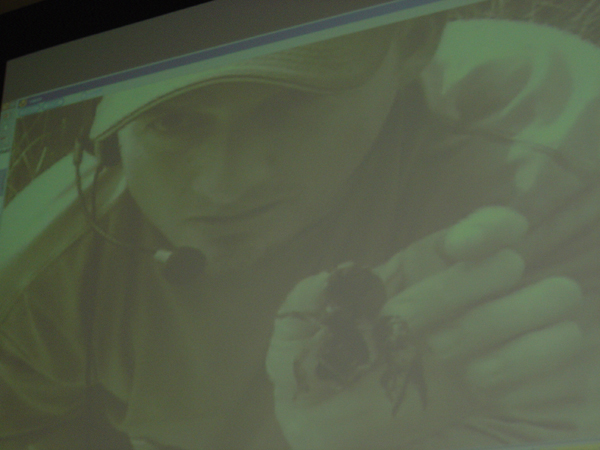 "We were glad to partner with HPWREN, Pala, and TDVNet for this LIVE activity," said Pablo Bryant, who served as the field guide at the Santa Margarita Ecological Reserve. "The lessons learned were very valuable and we hope to continue improving our efforts and work with other researchers to sustain the pilot project."
---
The students plan to tour the Cabrillo tidepools in October via the HPWREN LIVE project. "The kids and their parents are excited to learn more about different science topics," said Pala Learning Center Coordinator Kisa Collins. "And, this type of technology allows us to do it without leaving the reservation, which is sometimes just too hard to do with so many kids."
-Kimberly Mann Bruch