previous year - next year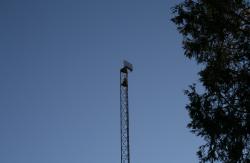 December 29, 2010
Palomar Mountain Volunteer Fire Department uses HPWREN for emergency communications during weather emergency

On December 4th, the Palomar Mountain Volunteer Fire Department station was connected to HPWREN network, via wireless link from the station to the Palomar Observatory.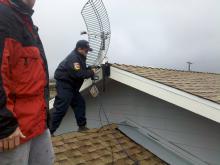 December 28, 2010
Rainbow Conservation Camp and SDCFA Station 58 are now connected to HPWREN

A combined team of HPWREN and CAL FIRE staff installed HPWREN connectivity at the Rainbow Conservation Camp and at the San Diego County Fire Authority Station 58 in Ranchita.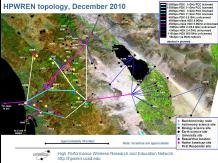 December 26, 2010
The 2010 9th Annual HPWREN Users Workshop was held at the San Diego Supercomputer Center

The 9th Annual HPWREN Users Workshop was hosted by the San Diego Supercomputer Center on December 3rd, 2010. The main initial topic was a summary of the HPWREN status, followed by a review of the HPWREN Sustainability Working Group findings. In addition, a small set of user updates wer presented from the research, education, and first responder areas.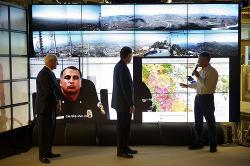 October 26, 2010
San Diego County and CAL FIRE Team with UC San Diego Researchers on Early Fire Detection System

Researchers from the University of California, San Diego have installed 16 cameras on Mount Woodson and Red Mountain to provide 360-degree coverage extending for miles from those peaks to make it easier and faster to detect or monitor wildfires in unincorporated areas of San Diego County. The FireSight project extends the UCSD-based High Performance Wireless Research and Education Network (HPWREN) in areas where fire officials saw the greatest need.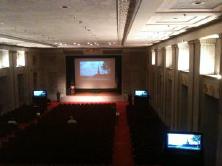 October 25, 2010
Live Interactive Virtual Explorations (LIVE) Activities are Showcased at Department of Interior Diversity Days

Federal employees and members of the public experienced an array of National Parks via Live Interactive Virtual Explorations (LIVE) at the Department of Interior (DOI) Diversity Days event in Washington, DC on October 13-14. The LIVE activities allowed audiences at the DOI Main Interior Building (MIB) to experience hard-to-reach culturally-diverse sites throughout the country and interact with National Park Service rangers without leaving the city of Washington, DC.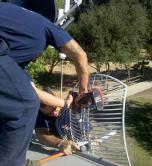 October 19, 2010
Additional CAL FIRE station connected to HPWREN

An additional CAL FIRE Station 86 located at the base of Mount Woodson in Ramona is now connected to HPWREN. This is the Battalion Headquarters station and much of the business that affects daily wildland and other emergency operations for the battalion takes place from this location.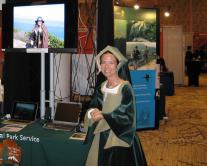 October 15, 2010
The National Park Service (NPS) and HPWREN hosted several booths at the 2010 Hispanic Association of Colleges and Universities (HACU) conference in San Diego.

At the invitation of NPS Southeast Regional Director, David Vela, Cabrillo National Monument, the High Performance Wireless Research and Education Network (HPWREN), the Southern California Research Learning Center (SCRLC), Biscayne National Park, the Santa Monica Mountains National Recreation Area designed and staffed interactive demonstrations and booth exhibits at the 2010 Hispanic Association of Colleges and Universities (HACU) conference in San Diego.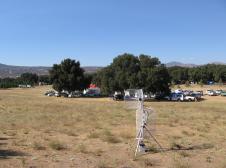 September 3, 2010
Cowboy Fire required HPWREN to deploy its seventh firefighter Incident Command Post connection

On September 2, 2010 the Cowboy Fire started at approximately 13:10 near the Pacific Crest Trail, between Campo and Potrero and southwest of the community of Lake Morena. Based on a request from Cal Fire, HPWREN connected the Incident Command Post.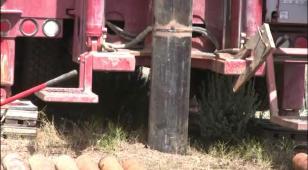 August 20, 2010
New earthquake sensor deployment by UC San Diego and UNAVCO near Anza, CA

This article includes a video about new earthquake sensor deployment on the San Jacinto fault near Anza, CA, which HPWREN will connect.


July 6, 2010
HPWREN partnership with TDVnet facilitates deployment of UC Santa Barbara seismic sensors on Native American land

UCSB and the Southern California Earthquake Center (SCEC) has deployed a seismological station at the Tribal Digital Village Network (TDVnet) Mesa Grande backbone site, to gain better coverage in the area, should the Elsinore Fault be the next to go in the Northwest extension of the M7.2 El Mayor event and its aftershocks.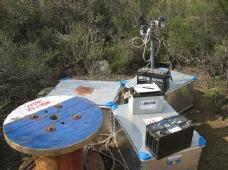 July 1, 2010
SMIAR - Santa Margarita Infrasound Array

Southern California is acoustically noisy. This noise comes from a variety of natural and human sources. Researchers at SIO/IGPP are interested in this noise, which in part comprises low-frequency sound waves called "infrasound" and gravity waves in the 0.001 - 10 Hz frequency band.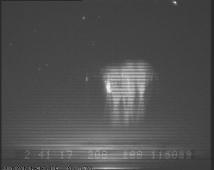 June 24, 2010
First Sprites observed by the new global network supported at Piñon Flat by HPWREN

Researchers from the University of Bath, England, deployed a four-station global network to study sprites with sites at Piñon Flat in California, Sutherland in South Africa, Canberra in Australia and Eskdalemuir in Scotland.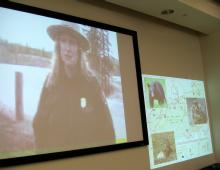 June 14, 2010
TeacherTECH LIVE workshop at the San Diego Supercomputer Center

On a fine Saturday morning, May 15th at the San Diego Supercomputer Center, the High Performance Wireless Research and Education Network (HPWREN), San Diego State University (SDSU) Field Stations Program and three National Park Service (NPS) Research Learning Centers collaboratively led a TeacherTECH LIVE workshop.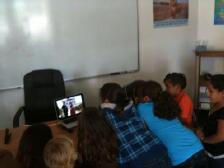 June 11, 2010
Pala Learning Center Youth Visit Old Point Loma Lighthouse at Cabrillo National Monument via HPWREN LIVE

On June 2, the Pala Learning Center hosted an HPWREN LIVE (Live Interactive Virtual Explorations) activity for approximately 20 elementary school children. The Learning Center provides an array of resources for the Pala Native American reservation community.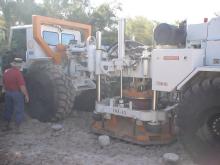 June 3, 2010
NEES@UCSB conducts live testing via HPWREN at the Wildlife Liquefaction Array in Imperial Valley

On Tuesday, May 25th, the HPWREN network held up to a windstorm of traffic when live testing was conducted at the NEES@UCSB Wildlife Liquefaction Array in the Imperial Valley. The Network for Earthquake Engineering Simulation is a National Science Foundation Major Research and Equipment Facilities Construction grant that includes fourteen universities from Troy, New York to San Diego, California.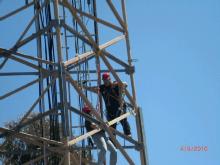 May 26, 2010
Tower training class for National Park Service collaborators

Over two beautiful spring days in sunny San Diego, HPWREN's Jim Hale led a Tower Climbing and Safety Course for the National Park Service's Mediterranean Coast Network.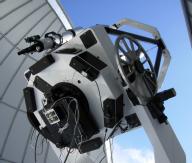 May 24, 2010
New Telescope for SDSU's HPWREN-connected Mount Laguna Observatory

San Diego State University will soon see the addition of a larger telescope at its Mount Laguna Observatory. The new telescope will have an aperture of 1.25-meters (50-inches) and is expected to be in operation in a year and a half.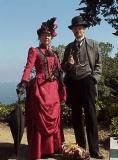 April 14, 2010
HPWREN led an installation to expand the wireless network at Cabrillo National Monument

Wireless radios and an access point at the lighthouse keeper's quarters will enable staff to conduct LIVE living history programs from the lighthouse, assistant keeper's quarters, and surrounding grounds. The goal of the installation was to mount the access point and radio, with minimal impact to the building and its aesthetics.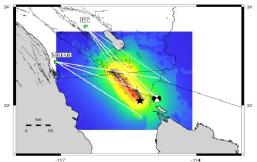 April 13, 2010
A New Tool for Creating Ground Shaking Intensity Maps?:
Infrasonic Observations of Ground Shaking along the 2010 Mw 7.2 El Mayor Rupture

The Mw 7.2 earthquake in northeast Baja California, Mexico generated respectable seismic waves. The shaking in the vicinity of the rupture also radiated low frequency sound waves that were detected at least 125 miles away by two sensitive infrasound arrays operated by the Laboratory for Atmospheric Acoustics (L2A) at UCSD.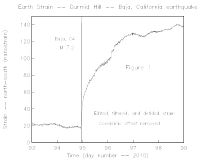 April 12, 2010
Longbase Strainmeter Recordings of Baja California Earthquake

The recent Baja California earthquake (M 7.2) resulted in broad-scale deformation of the earth in the border regions of California and Mexico. Of particular concern immediately following this event was the possibility that the Baja earthquake might lead to the triggering of an even larger event on the faults extending into the highly populated regions of Mexico and California.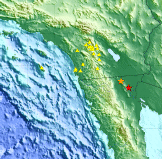 April 9, 2010
SIO/ANZA: Magnitude Mw 7.2 (ml 6.9) quake near Guadalupe Victoria, Baja California Norte, Mexico

The Anza group at the University of California San Diego operates a broadband seismograph network via HPWREN, consisting of 17 three component broadband seismograph stations centered near Anza, California. The epicentral distance (i.e. the distance separating the epicenter and the closest station in the recording network) for Anza is 141 km (1.27 degrees).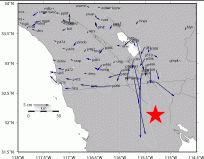 April 8, 2010
Ground displacement measurements from the Magnitude 7.2 earthquake in Baja California on April 4, 2010

The California Real Time Network (CRTN) is a network of about 130 continuous GPS receivers operated by a number of agencies. Many of the data streams flow through HPWREN, in particular the ones in Imperial and San Diego Counties, which were closest to the epicenter of the April 4 M7.2 Sierra El Mayor earthquake.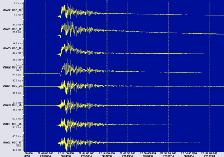 April 7, 2010
Magnitude 7.2, Baja California, April 4, 2010

A major earthquake occurred at 3:40:40 PM on Easter Sunday, April 4, 2010. The magnitude 7.2 event occurred 83 km (39 miles) SSE of Calexico, California, in Baja Mexico and was 110 km (68 miles) from the Wildlife Refuge liquefaction field site. The site was fully operational, including real-time data streaming via the HPWREN wireless network. The UC Santa Barbara projects are one of the most intensive data generators on HPWREN.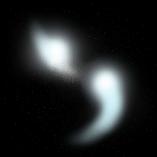 April 6, 2010
Found via the Palomar Observatory while using HPWREN: Measuring a Monstrous Supernova - On the trail of a strange stellar beast

A rare Type Ia supernova whose progenitor star had a mass some two and a half times that of our sun - much more mass than a Type Ia progenitor should be able to accumulate before it explodes - has led members of the Nearby Supernova Factory based at Berkeley Lab to model a collision of two white dwarfs. They have the evidence to back up the model.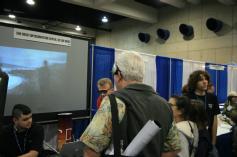 March 17, 2010
SDSC shows real-time 3-D video during AAAS event

HPWREN and the SDSC Education group tested low-cost 3-D real-time video sessions with attendees at the 2010 AAAS Conference Family Science Days on February 20-21.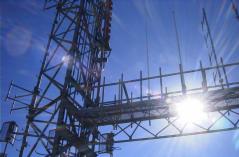 February 3, 2010
Ten Years of Reducing The Gap: Bringing Speed and Reach to Remote America

HPWREN's origins are now more than ten years in the past, with a first actual site survey by the team having been at Mount Woodson on February 3, 2000. This is a short summary about the HPWREN project.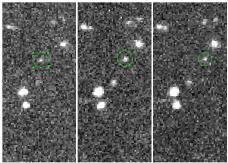 January 8, 2010
Yale University uses an "HPWREN-South" to discover new astronomical objects

Yale University is now operating the 160 megapixel camera full-time on the 1.0-meter ESO Schmidt telescope at La Silla in Chile. Last December, four new distant objects were detected, including 2009 YE7, which is a likely new dwarf planet near the size of Quaoar.


previous year - next year