previous year - next year
December 25, 2009
Third Sea to Shining Sea Live Interactive Virtual Explorations workshop held in Connecticut

The third Sea to Shining Sea Live Interactive Virtual Explorations workshop was held on November 19, 2009 at the National Park Service's National Association for Interpretation annual conference in Hartford, CT.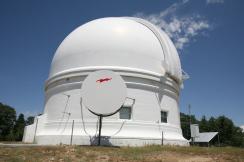 December 18, 2009
HPWREN helps Palomar Make the List of the Decade's Top 10 Discoveries

Discovery News has put out their list of the Top 10 Discoveries of the Decade and their list of Top 10 Space Discoveries of the Decade. On both lists is the 2005 discovery of the world known as Eris.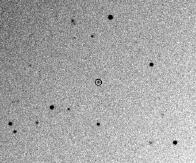 December 9, 2009
Stellar Collaboration Helps Astronomers to Spot an Amazing Stellar Explosion

Astronomers at recently announced that they had observed a supernova unlike any ever seen before. Supernova 2007bi is the first confirmed example of a pair-instability supernova, a type that has been theorized since the 1960s.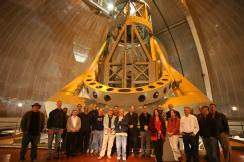 December 4, 2009
8th Annual HPWREN Users Workshop held at the Palomar Observatory

The 8th Annual HPWREN Users Workshop was hosted by the Palomar Observatory on November 5, 2009. The main discussion topic of the morning session revolved about the sustainability of the HPWREN network beyond the next two years.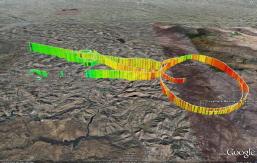 September 25, 2009
Enhanced Situational Awareness for First Responders

Emergency responders are typically hampered by a lack of real-time situational awareness when making critical decisions in response to rapidly changing conditions and life-threatening situations. In order to provide enhanced situational awareness to responders on the ground, MIT Lincoln Laboratory has installed a camera system with real-time video downlink capability on a Cal Fire emergency response aircraft.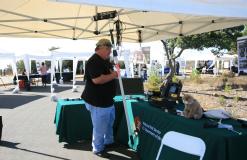 September 10, 2009
HPWREN participated in Cabrillo National Monument Founder's Day event

On August 25, Cabrillo National Monument celebrated Founder's Day, birthday of the National Park Service, by inviting partners to host booths at a festival. HPWREN and the NPS Southern California Research Learning Center hosted two booths and shared information with visitors about on-going research and monitoring projects in San Diego and at Cabrillo National Monument.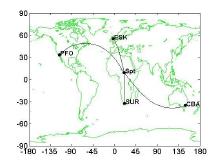 August 12, 2009
HPWREN is supporting real-time communication for a Sprites sensor of University of Bath researchers at Piñon Flat Observatory

A new University of Bath sensor detects Sprites, a type of transient luminous event seen above large thunderstorms. The equipment detects the Sprites from their electromagnetic signatures in the extremely low frequency band which, due to the nature of the Earth Ionosphere cavity, propagate around the entire planet.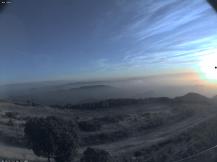 August 5, 2009
HPWREN collaborated with NPS on an installation in the Santa Monica Mountains

HPWREN assisted the National Park Service at Santa Monica Mountains National Recreation Area in planning and installing a wireless connection and web camera in the Santa Monica Mountains.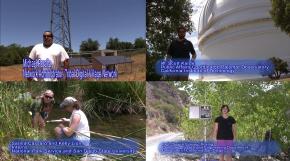 August 4, 2009
HPWREN, with its partners, created four network applications videos

Collaborations with Native Americans, high-end astronomy research, hydrology sensors, and research on energy efficient wireless sensor networks are the basis for these four videos.


July 22, 2009
Plate Boundary Observatory P475 Point Loma is online via HPWREN

The HPWREN cyberinfrastructure has enhanced the science and public service applications of an EarthScope GPS station at Point Loma, San Diego, California. The Plate Boundary Observatory GPS station P475 is a strategic site to the earthquake science community.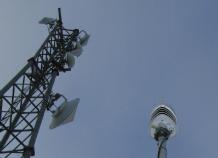 June 16, 2009
New directions in collaborations between HPWREN and Native Americans

Extended collaborations between HPWREN and Native Americans now include networked sensors and environmental cameras.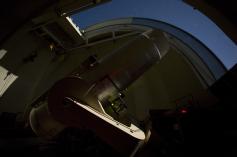 June 15, 2009
HPWREN is Key Partner in New Palomar Transient Factory Sky Survey

Astronomers using telescopes at Palomar Observatory and around the globe have begun an innovative sky survey that will be used to detect unprecedented numbers of powerful cosmic explosions and other transient events. The survey also may soon reveal new classes of astronomical objects.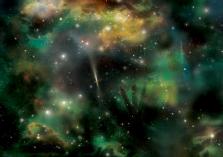 June 14, 2009
HPWREN Aids the Study of Dark Cosmic Explosions

Gamma-ray bursts (GRBs) are some of the most colossal explosions in the universe. They signal the explosive deaths of massive stars and are bright enough to be visible from a distance of 13 billion light years. Most of these events are accompanied by a bright visible light afterglow that can be seen for up to several afters after the GRB, yet a few of them are mysteriously dark. Recent findings, announced at this week's meeting of the American Astronomical Society, have shed new light on the study of these mysterious events known as dark GRBs.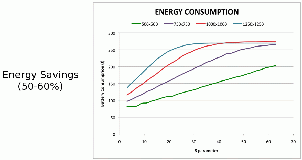 June 12, 2009
HPWREN-supported UCSD Master's student Edoardo Regini finished his "Resource Management in Heterogeneous Wireless Sensor Networks" thesis, and will graduate in Fall '09

A graduate student researcher supported by HPWREN, Edoardo Regini, recently finished his UCSD Master's degree thesis on a combined scheduling and routing mechanism for heterogeneous wireless sensor networks.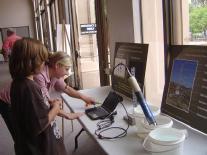 June 8, 2009
HPWREN Participates in Green Day LIVE Between Santa Margarita and Fleet Science Center

On May 16, Reuben H. Fleet Science Center patrons celebrated Green Day by participating in an array of activities - including an HPWREN Live Interactive Virtual Explorations (LIVE) demonstration with biologists and students at the Santa Margarita Ecological Reserve.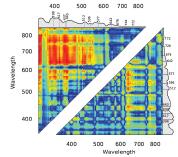 May 18, 2009
Cosmology's Best Standard Candles Get Even Better -- A simple new method standardizes the brightness of Type Ia supernovae

The Nearby Supernova Factory has discovered an efficient method for standardizing the intrinsic brightness and thus the distance to the cosmic milestones known as Type Ia supernovae. The discovery underlines the crucial importance of excellent supernovae spectra in the quest to understand dark energy.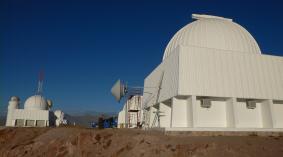 May 16, 2009
HPWREN collaborates South of the Equator

HPWREN participated in Chile in an astronomy-related collaboration with the Yale University Physics Department, and the FreeBSD Project.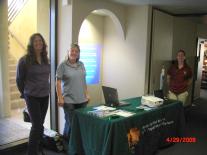 May 15, 2009
Water quality sensor use in the Santa Margarita river, and shown during a Malibu Water Quality Symposium

This article describes a river walk down the Santa Margarita River while using a mobile water quality system, as well as a subsequent presentation at a water quality symposium hosted by the City of Malibu, California.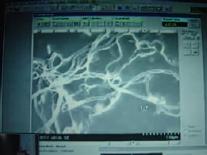 April 27, 2009
From Electron Microscopes to World-Class Telescopes and Beyond: April HPWREN LIVE Activities Include UCSD Department of NanoEngineering Electron Microscope Facility, the Palomar Observatory, Birch Aquarium, and Cabrillo National Monument

A description of multiple April 2009 HPWREN LIVE activities.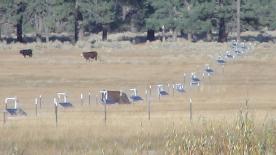 April 17, 2009
NEES@UCSB finishes a temporary seismic array project in Garner Valley, connected via HPWREN

A Network for Earthquake Engineering Simulation (NEES) and U.C. Santa Barbara project had installed over 30 solar powered seismometers in a linear array stretching across Garner Valley.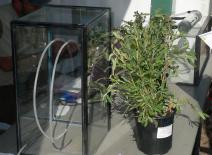 April 16, 2009
First Annual San Diego Science Festival Includes Several Activities with HPWREN and StSS Projects

In conjunction with the California Institute for Telecommunications and Information Technology, the HPWREN team assisted in providing a 45Mbps Internet connection throughout a portion of Balboa Park for the San Diego Science Festival's Expo Day on April 4.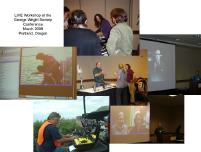 March 31, 2009
HPWREN and StSS Teams Participate in George Wright Society Conference in Portland

Earlier this month, the HPWREN and StSS teams demonstrated Live Interactive Virtual Explorations (LIVE) outreach activities at the 2009 George Wright Society Conference in Portland, Oregon.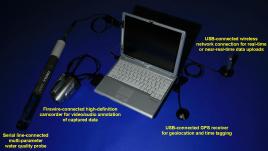 March 24, 2009
Initial experiments with a mobile multiple-sensor platform, using hydrology measurements

This article describes a prototype of a mobile multiple-sensor platform, that is able to utilize existing cyberinfrastructure, including for real-time hydrology data.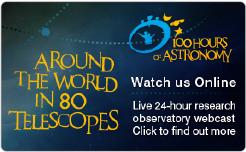 March 20, 2009
Palomar Observatory to Participate in
Around the World in 80 Telescopes

Palomar Observatory will participate in a live 24-hour webcast event that will take place from the control rooms of research telescopes located around the globe.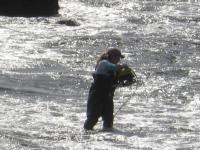 February 12, 2009
Intern Experience -- National Park Service and San Diego State University

Kelly Lion and Sarina Cassaro are interning jointly with the National Park Service and San Diego State University. The goal of the nternship is to learn how to install and upkeep key components of a wireless sensor network that are nodes on HPWREN, specifically at the Santa Margarita Ecological Reserve and the NPS Cabrillo National Monument.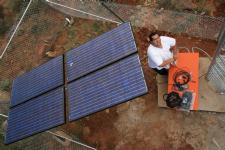 February 10, 2009
HPWREN Works with Tribal Digital Village Network (TDVNet) to Upgrade Pala Native American Learning Center Internet Connectivity

Recent upgrades to the Pala Learning Center Internet connection makes it possible for the community to easily access not only real-time cameras at the coast, but also interact in real-time with scientists, interpretation rangers, and educators at the coastal National Park as well as science and education sites throughout the world.


previous year - next year