previous year - next year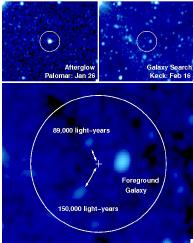 December 21, 2007
'Shot in the Dark' Star Explosion Stuns Astronomers

Last January, NASA's Swift satellite detected another gamma-ray burst and quickly sent its alert to ground-based astronomers. Palomar Observatory's 60-inch telescope was one of the first to respond, using HPWREN for data transmissions.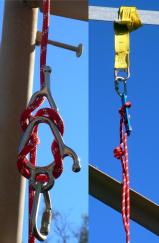 December 10, 2007
Tower Rescue Practice

Jim Hale, HPWREN staff, reflects on the need for safe tower climbing for HPWREN installations and maintenance, as well as the necessity of practicing tower rescues.


November 10, 2007
HPWREN Aids Firefighters on Palomar Mountain

For the past four years, astronomers at the California Institute of Technology's Palomar Observatory in Southern California have been using the High Performance Wireless Research and Education Network (HPWREN) as the data transfer cyberinfrastructure to further our understanding of the universe. During the recent firestorms in southern California HPWREN was used at the observatory for a much more down-to-earth purpose -- providing vital emergency communications when all other resources were cut off.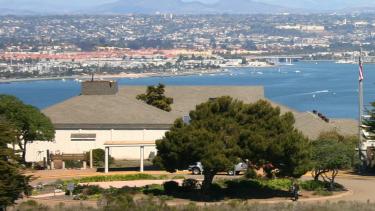 November 8, 2007
6th Annual HPWREN Users meeting held at the Cabrillo National Monument

The 6th Annual HPWREN Users meeting was held on November 6, 2007 in the auditorium of the Cabrillo National Monument, and hosted by the National Park Service.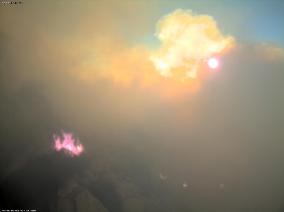 October 30, 2007
HPWREN camera use during the October 2007 San Diego Fires

HPWREN cameras at various sites were reported as highly valuable, both by first responders, as well as by the public.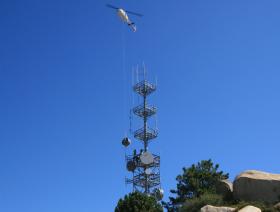 October 17, 2007
The HPWREN backbone now extends via an FCC-licensed path from the ocean to the mountains

The radio and antenna replacement for a link in the southern loop of the HPWREN backbone finally allows for an all FCC-licensed path from coastal area to Mt. Laguna. This was an important step towards stabilizing the performance of the network for many sensors and other sites connected from the mountains and the desert.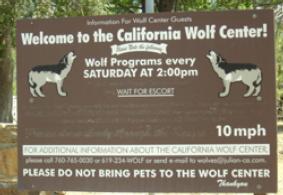 October 16, 2007
Celebrating Wolf Awareness Week with Kim Miller and Erin Hunt at the California Wolf Center

National Wolf Awareness Week is celebrated each year during the third week of October. There are three things that we try and do each and every year," explains Kim Miller, ".... education .... conservation .... and research ...."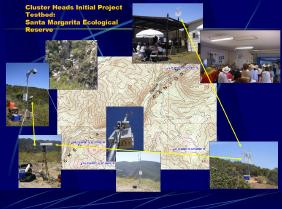 September 21, 2007
UCSD CSE accomplishments of research on resource management in HPWREN: QoS scheduling, routing and power management

The research focus of a UCSD Computer Science and Engineering team, which is collaborating with the HPWREN project, has been on providing QoS to various applications in HPWREN while minimizing the power consumption of battery operated wireless nodes.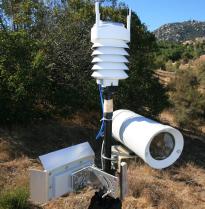 September 11, 2007
Experimental setup for ad-hoc long-distance wireless camera and weather sensor deployment

With HPWREN's interest in integrated systems, an attempt was made to create a solid-state integrated wireless camera and weather station setup, with the potential for a data communication reach of several miles.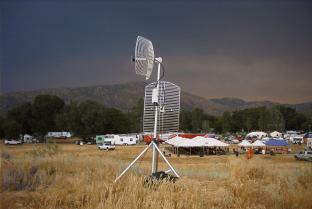 August 16, 2007
2006 First Responder Survey of HPWREN Connectivity Deployment for Incident Command Posts

Since 2003, the HPWREN project has been involved with public safety networking deployment, specifically in the context of creating data communications for Incident Command Posts, from where firefighting efforts for large wildland fires were managed. To understand first responder networking requirements, HPWREN staff administered a survey in the summer of 2006.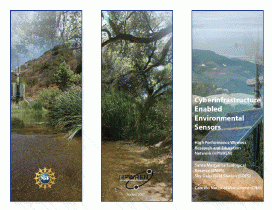 August 14, 2007
New HPWREN brochure describes cyberinfrastructure-enabled environmental sensors

A new brochure on cyberinfrastructure-enabled environmental sensors focuses on a small subset of the sensors connected to the HPWREN network, including the collaborative nature of their deployment.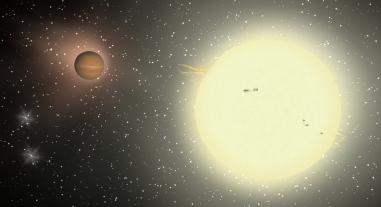 August 8, 2007
HPWREN was Utilized for the Discovery of the Largest Exoplanet to Date

An international team of astronomers has discovered the largest-radius and lowest-density exoplanet of all those whose mass and radius are known, utilizing a global network of three small telescopes utilizing mostly amateur-astronomy components and off-the-shelf four-inch camera lenses: Sleuth telescope at Caltech's Palomar Observatory in San Diego County; the Planet Search Survey Telescope (PSST) at Lowell Observatory; and the STellar Astrophysics and Research on Exoplanets (STARE) telescope in the Canary Islands.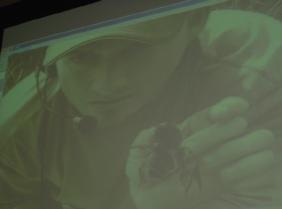 July 27, 2007
Pala Native Americans Take a Virtual Trip to Santa Margarita Ecological Reserve via HPWREN LIVE and TDVNet

Pala Native American's youngest community members recently took their second science adventure via the HPWREN LIVE pilot project. That is, students from Pala Native American Reservation's Learning Center participated in a Live Interactive Virtual Exploration (LIVE) activity with a biologist at the Santa Margarita Ecological Reserve.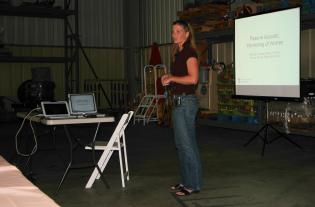 July 17, 2007
San Diego State University Masters Student Deborah Curless is finishing her HPWREN-related thesis on networked acoustics sensors at the California Wolf Center

SDSU researcher Deborah Curless' thesis work utilized networked acoustics sensors at the California Wolf Center to create a distributed system to collect and classify the calls of wolves.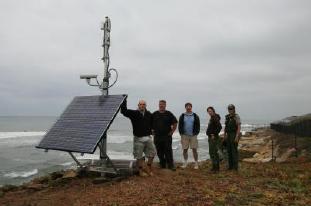 June 12, 2007
Cabrillo National Monument tidepool camera images and time lapse animations accessible via HPWREN, distance education to follow

On June 11, 2007, the installation of two sets of cameras was completed at Cabrillo National Monument, on the Point Loma peninsula in San Diego. These cameras show the highly valued rocky intertidal areas managed by the National Park Service (NPS).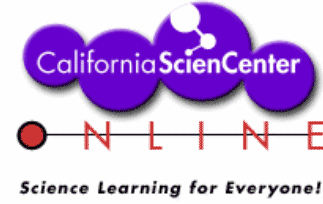 June 11, 2007
The California Science Center utilized HPWREN to educate Museum Educators of Southern California

The Museum Educators of Southern California (MESC) held their Annual Institute on Interpretation on June 08, 2007 at the California Science Center. The conference title was "Teaching with New Technologies." Chuck Kopczak, Curator of Ecology at the California Science Center, presented a talk titled "Distance Learning: Bringing the Outdoors (and Faraway) In."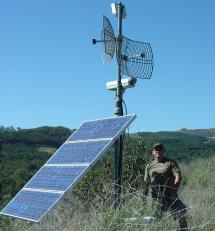 June 7, 2007
Monkey flowers, river water, and soil health...

...are only three of the many sensors delivering real-time information from the Santa Margarita Ecological Reserve to scientists and students around the world - thanks to Pablo Bryant, a research technology manager at San Diego State University.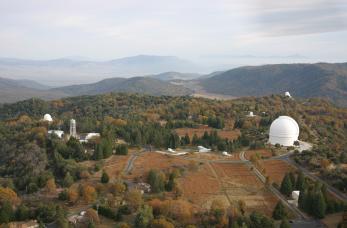 June 2, 2007
Palomar Observatory's Sleuth telescope was used, via HPWREN, to confirm another planet discovery

The Sleuth telescope at the California Institute of Technology's Palomar Observatory was used to confirm another planet discovery, while utilizing HPWREN for data communications.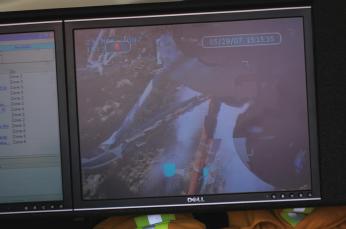 May 31, 2007
The 3Cs project and HPWREN demonstrated a multi-point video conference with a SDFD firefighter helicopter real-time video downlink during the 2007 Interagency Wildland Fire Drill

On May 29, 2007, the Regional Command and Control Communications (3Cs) project conducted a series of tests to connect with and pass traffic across the HPWREN network, in conjunction with the local Wildland Fire Drill hosted by the Barona Fire Department.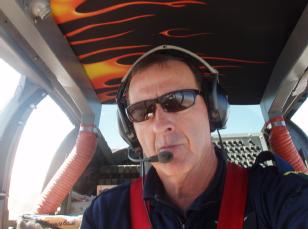 May 23, 2007
Smoke Signals: The Evolution of California Firefighting from the Eyes of Fire Captain Ron Serabia

Whether flying aerial attacks against wildfires or scaling towers to install wireless relays, southern California Fire Captain Ronald Serabia has been at the forefront of a transformation in emergency communications.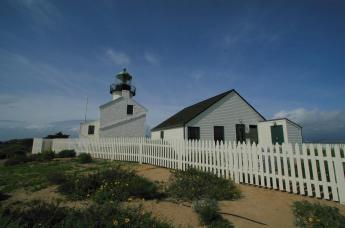 May 11, 2007
National Park Service collaboration extends HPWREN to the Cabrillo National Monument

On May 4, 2007, orchestrated by Susan Teel of the National Park Service, a connection between HPWREN and the Cabrillo National Monument was established. Teel, Director of the National Park Service's California Mediterranean Research Learning Center, provided a summary which also points to a range of collaborators who helped making this happen.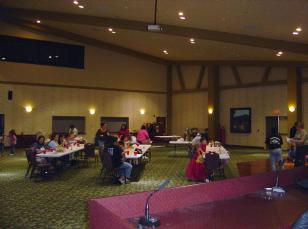 April 4, 2007
Pala Native American Reservation Participates in Palomar Observatory Live Interactive Virtual Exploration via TDVNet and HPWREN

The Pala Native American Reservation hosted a Live Interactive Virtual Exploration (LIVE) activity, which allowed participants to "tour" the Palomar Observatory via HPWREN and the Tribal Digital Village Network (TDVNet).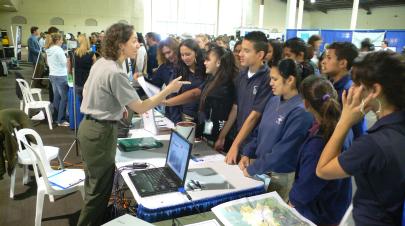 March 25, 2007
National Park Service exhibit at a High Tech Fair showing LIVE technology with the Santa Margarita Ecological Reserve via HPWREN

On March 14, 2007, the National Park Service's California Mediterranian Research Learning Center and Cabrillo National Monument, in partnership with HPWREN and the San Diego State University's Field Stations Program, hosted a booth at the 2007 San Diego Science Alliance High Technology Fair in Del Mar.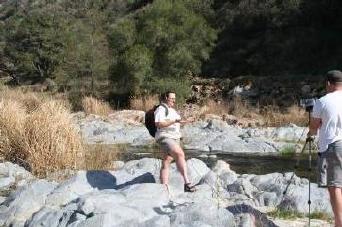 February 21, 2007
Lessons learned from the SDSU Santa Margarita Ecological Reserve HPWREN Live Interactive Virtual Explorations events during the AAAS 2007 conference exhibit

On February 16th-18th San Diego State University's Santa Margarita Ecological Reserve (SMER) collaborated with the National Science Foundation funded High Performance Wireless Research and Education Network (HPWREN) project to demonstrate the potential for long distance research and education programs for an audience at the AAAS 2007 annual meeting's National Science Foundation booth in San Francisco. This article summerizes the activity from SMER, and includes various lessons learned statements.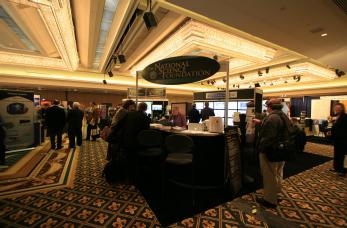 February 20, 2007
National Science Foundation Exhibit at AAAS 2007 Showcases HPWREN - LIVE

In December 2006 the National Science Foundation invited HPWREN to participate in their exhibit booth at the 2007 American Association for the Advancement of Science (AAAS) annual meeting in San Francisco. The objective was to show real-time cyberinfrastructure enabling research and education activities as Live Interactive Virtual Explorations (LIVE) of remote science sites.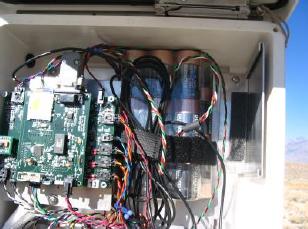 January 30, 2007
The DL4-Met Environmental Data Logger

The DL4-Met, based on the DL1-Met is an improved low cost, low power environmental data logger with additional sensor channels, integrated GPS and telemetry system. At SMER, for some of the existing meteorological stations, old DL1-Met loggers will be replaced with DL4-Met loggers, which will accomodate new fuel moisture and soil moisture sensors.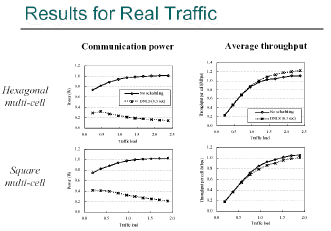 January 25, 2007
HPWREN-supported UCSD Master's student Daeseob Lim graduated with his "Distributed Proxy-Layer Scheduling in Heterogeneous Wireless sensor Networks" thesis

A graduate student researcher supported by HPWREN, Daeseob Lim, recently finished his UCSD Master's degree thesis on a distributed hybrid multi-cell scheduling algorithm for heterogeneous wireless sensor networks that addresses these issues. Tajana Simunic Rosing, UCSD professor in the Department of Electrical & Computer Engineering was his thesis advisor and committee chair.


previous year - next year