November 15, 2011
Third Graders Explore the Old Point Loma Lighthouse via HPWREN LIVE
By Kimberly Mann Bruch, HPWREN/ANR
On November 15, 2011, the HPWREN LIVE team worked with National Park Service interpreter Emily Floyd and eight-year-old NPS volunteer Elizabeth Bruch on a pilot LIVE activity between a third grade classroom at Del Mar Hills Elementary School and the Old Point Loma Lighthouse at Cabrillo National Monument.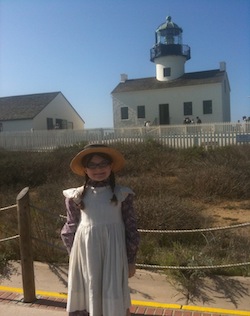 The Old Point Loma Lighthouse is located in San Diego County, on the tip of the Point Loma peninsula.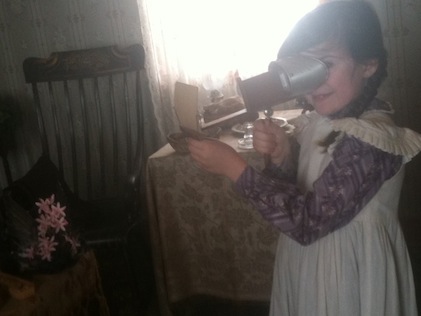 The students were welcomed to the lighthouse by their classmate Elizabeth, who regularly volunteers for the National Park Service Living History Program. Dressed in period clothing, Elizabeth talked to her classmates via Skype and introduced them to the lighthouse and showed them several items from the lighthouse era, such as this stereoscope, which was a common form of entertainment for children growing up in the 19th century.