July 31, 2011
National Leadership Council of the National Park Service Visits San Diego via HPWREN
By Susan Teel, Director, Southern California Research Learning Center, National Park Service
On a sunny February morning, from the bluffs above the Pacific Ocean, Tom Workman, Superintendent at Cabrillo National Monument, welcomes members of the National Park Service (NPS) National Leadership Council (NLC) to San Diego.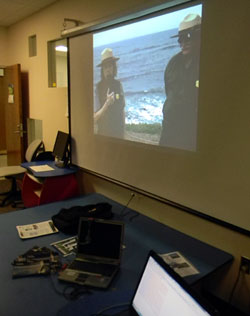 Superintendent Tom Workman, Cabrillo National Monument and Susan Teel, National Park Service, host a Sea to Shining Sea LIVE demonstration for the National Leadership Council.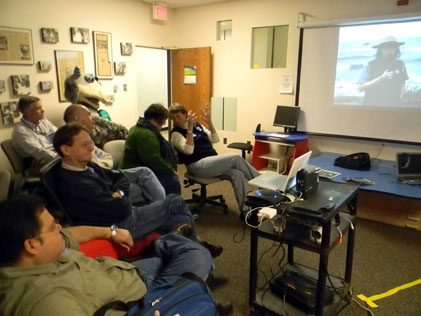 The National Leadership Council (NLC) in a computer lab at the University of Maryland takes a LIVE tour of Cabrillo National Monument. The NLC is composed of the NPS Director, Chief of Staff, Deputy Directors, Associate Directors, Regional Directors, and other Washington Office staff which consult on major policy and program issues important to the NPS.